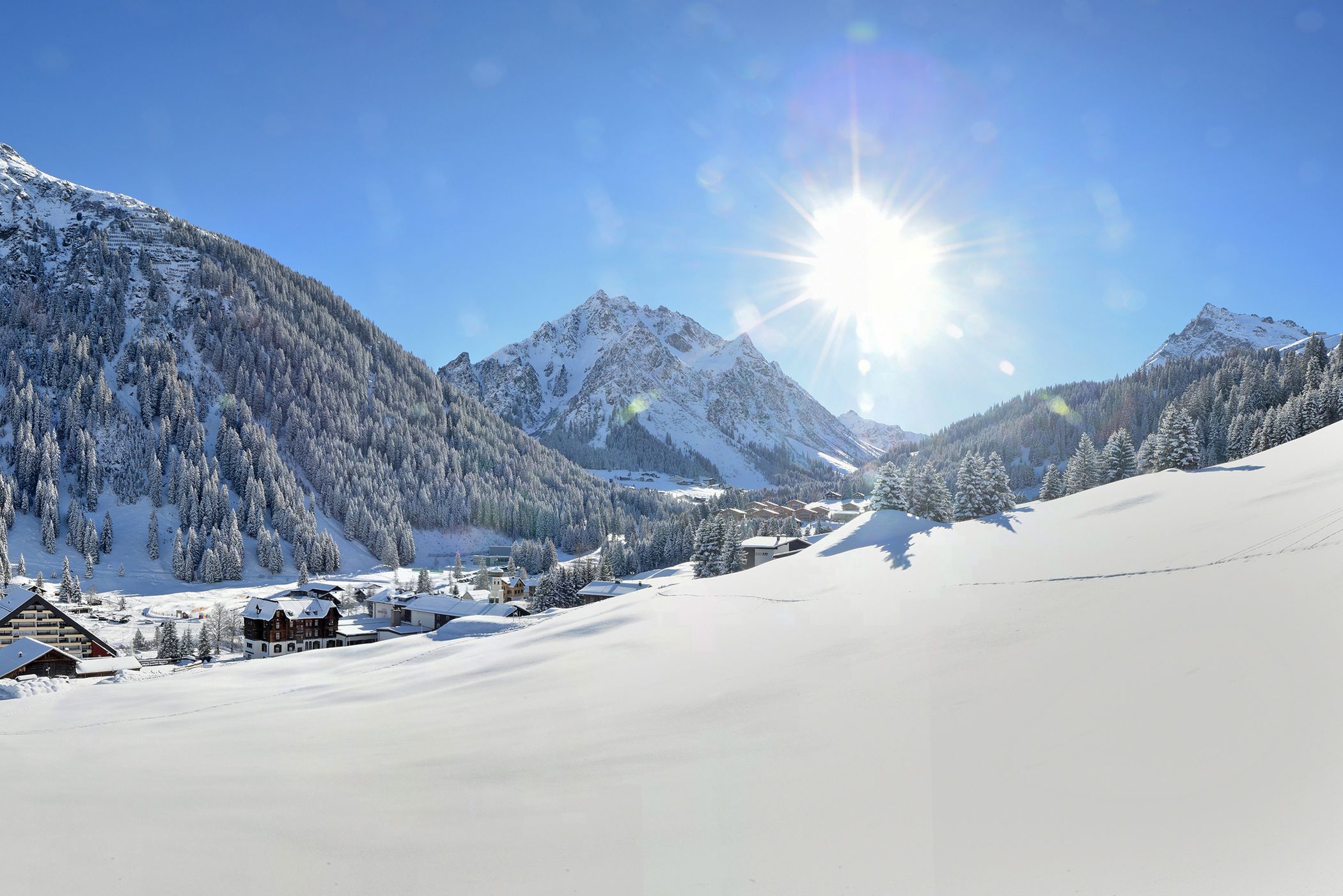 Active winters in Gargellen
Skiing holiday next to the slopes
Let's get on that slope! Speedy tracks, pleasant snowshoe hikes, impressive ski tours. Untouched winter landscapes thanks to the alpine altitude. Experience winter's most wonderful side in Gargellen. What are you waiting for?
WINTER PARADISE GARGELLEN
Gargellen is located at the end of a breathtaking highvalley, right at the border of Switzerland. Located at 1.430 metres above sea level, Gargellen the highest ski resort in Montafon. For cars, Gargellen is the final destination. For our guests, the ski lifts and slopes are just a short walk away. In cold winter months, this idyllic place can be experienced from its most wonderful side. Pure paradise!
SNOW RELIABILITY AND BREATHTAKING PANORAMA
The ski resort Gargellen is located on a relatively vast alpine plateau on Schafberg, reaching up to 2.300 metres in altitude. Perfectly prepared slopes for various skill levels, impressive deep-snow slopes and a great variety of downhill tracks – freeriders, skiers and snowboarders, they all get what their hearts desire. Modern lifts and snowmaking facilities provided by the Gargellen Bergbahnen guarantee winter fun in the snow. For a refuel after your downhill fun, stop by one of the cosy huts in the resort for a traditional snack, or relax on the sun deck at Schafberg Hüsli. Apropos relaxing: "Schmuggi Luggi Winterland" includes a ski school and a children's day care centre. For the most wonderful time of the year!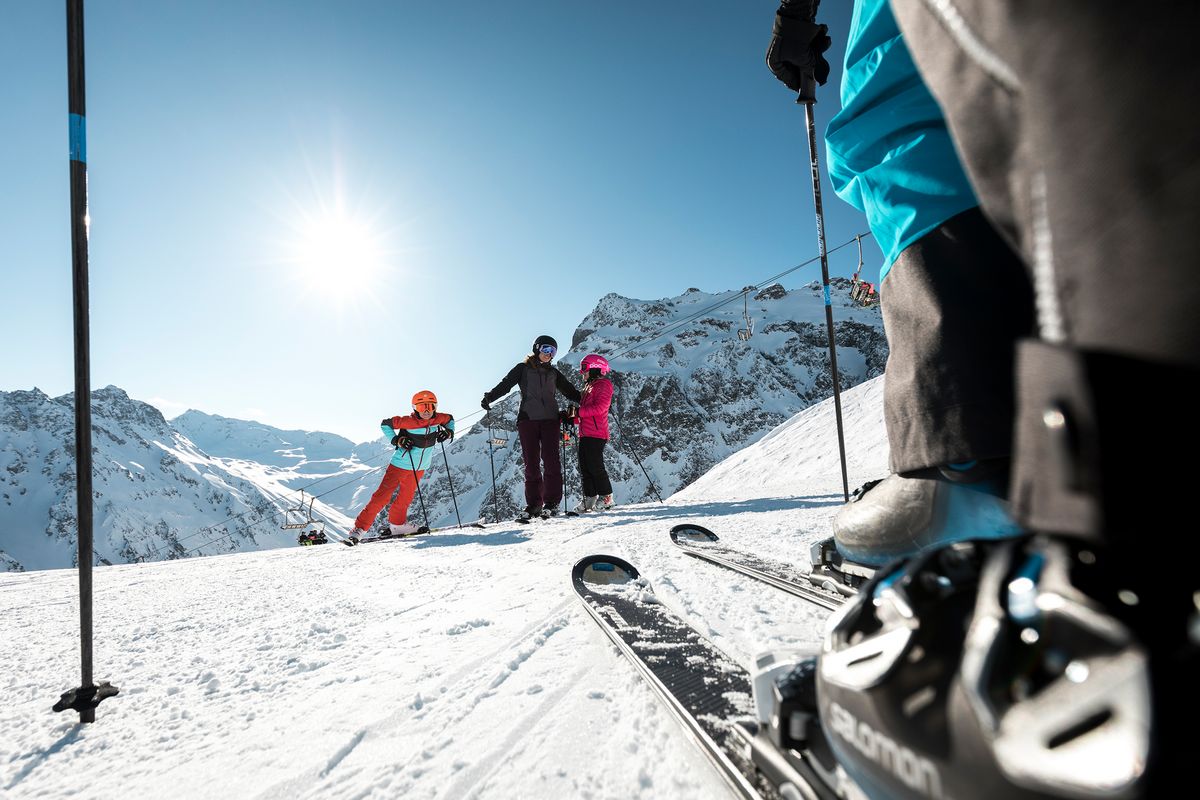 Skiing
Looking for demanding powder trips or do you prefer prepared slopes? In Gargellen, every guest will find their dream track. The legendary Nidla, a north-eastern slope with 500 metres of powder fun impresses even the most demanding freerider. The Schafberg plateau offers the ideally prepared slopes for families and skiers who love to take it easy. Fun is guaranteed. The downhill slope Täli offers an incredible alpine scenery. No visible lifts can impede the breathtaking panorama. And to make it as comfortable as possible: ski-in, ski-out! Our hotel offers a private practice lift directly located next to us.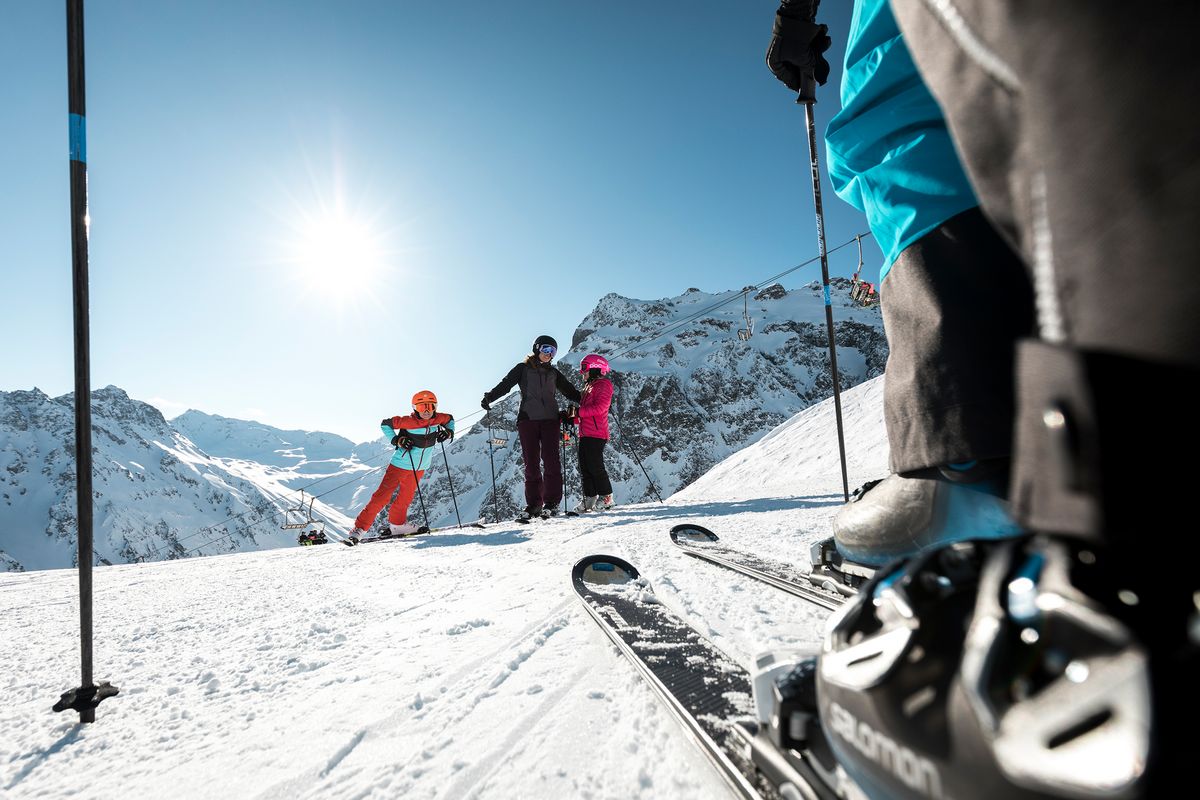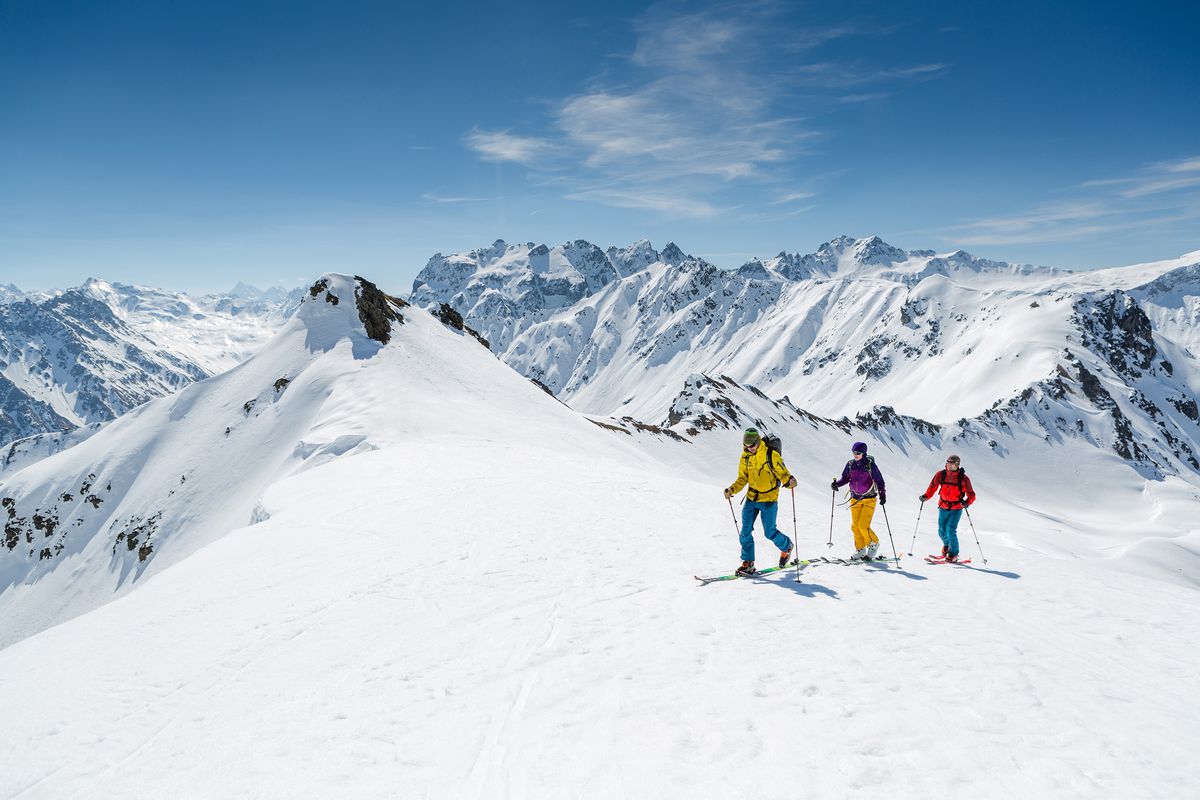 Fantastic ski tours
To come closer to the summit – step by step, breathe the silence far off the hustle of the slopes and leave your tracks in the powder snow: Gargellen is the ideal starting point for ski tours of all levels. Rotspitze, Heimspitze, Vergaldner Schneeberg, Schlappiner Spitz and many other summits can be reached from here. After your hike, you'll be rewarded with phenomenal deep snow downhill skiing. If you're up for it, take the Madrisa tour and cross the Swiss border. On ski, via bus and train you'll reach the Madrisa mountain cableway in Klosters. The best part is: your Gargellner Berbahnen ticket is valid for this cableway as well. For more information, visit www.schischule-gargellen.at/en.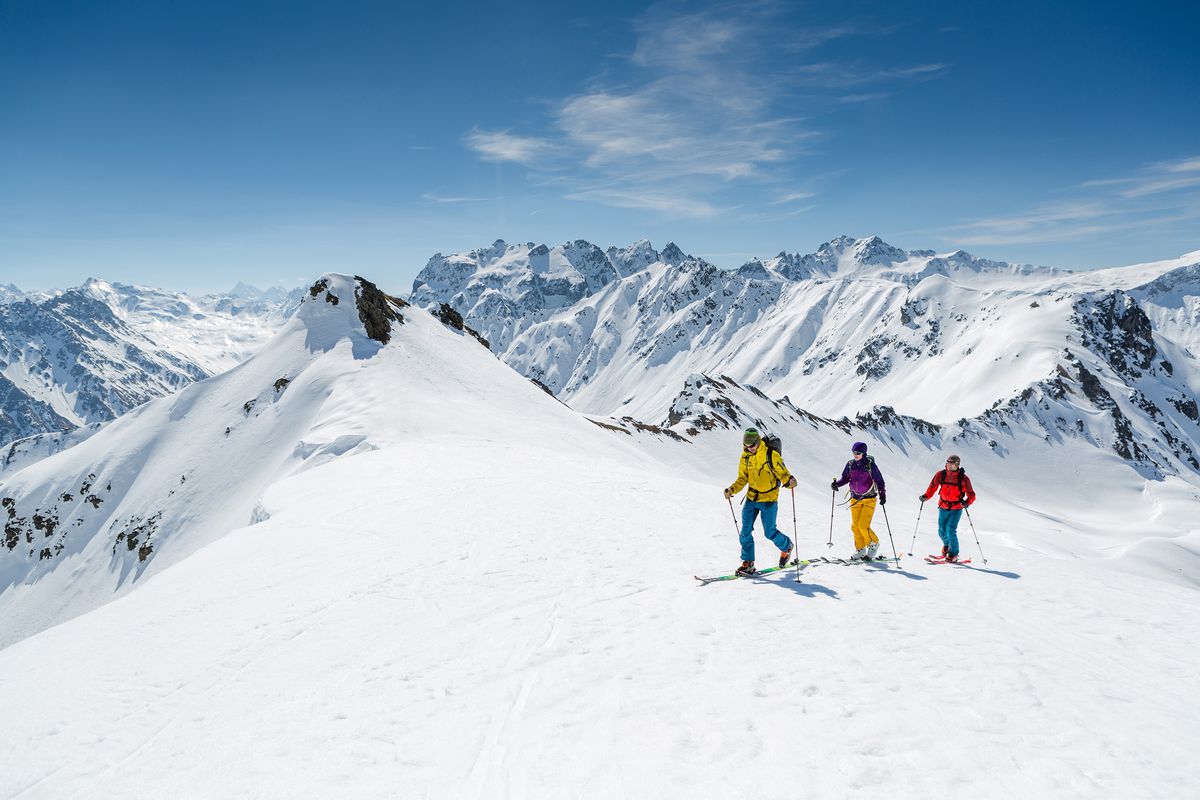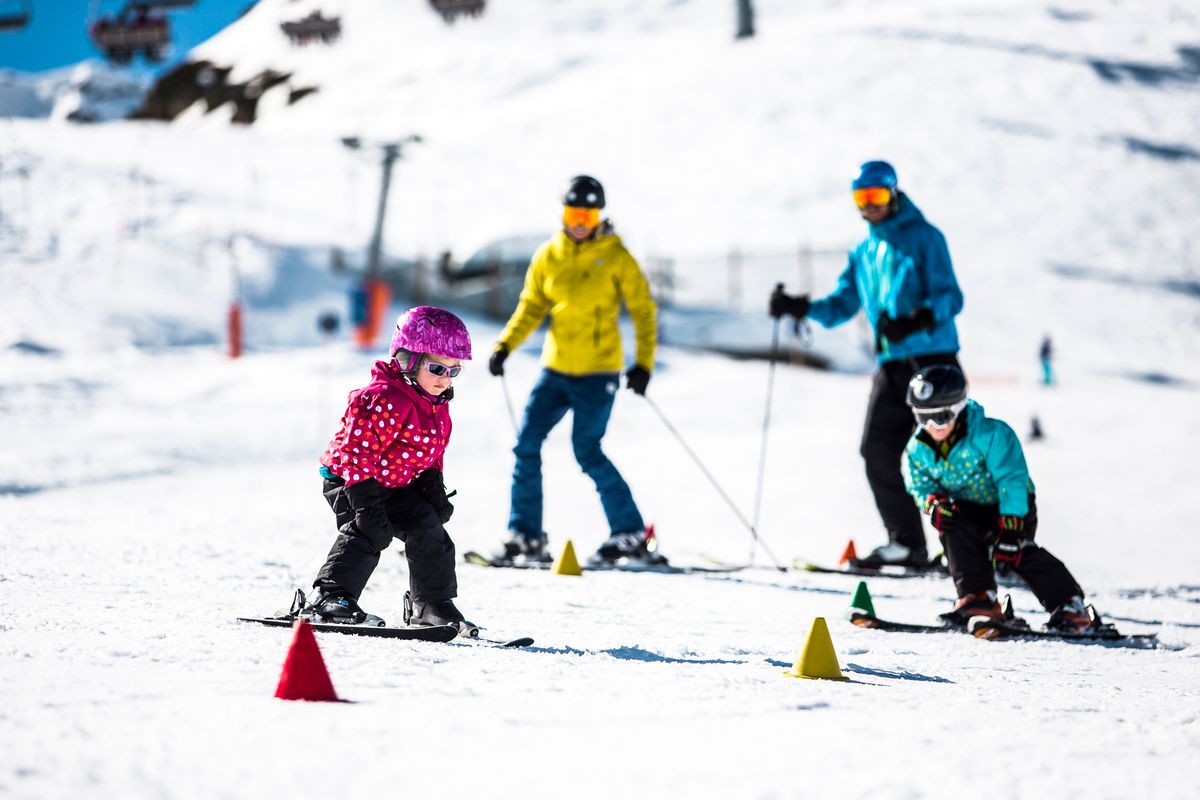 Ski school
For big and small cruisers, the ski school in Gargellen offers courses and trainings with certified instructors. Snowboarders, tourers, freeriders and skiers can take advantage of their know-how and are offered a great variety of mountain adventures. The ski school team prioritises safety and modern teaching techniques. For the youngest students, the fun day care centre "Schmuggi Luggi Kinderland" is waiting to be explored for some serious winter fun and games! For more information, visit www.schischule-gargellen.at/en.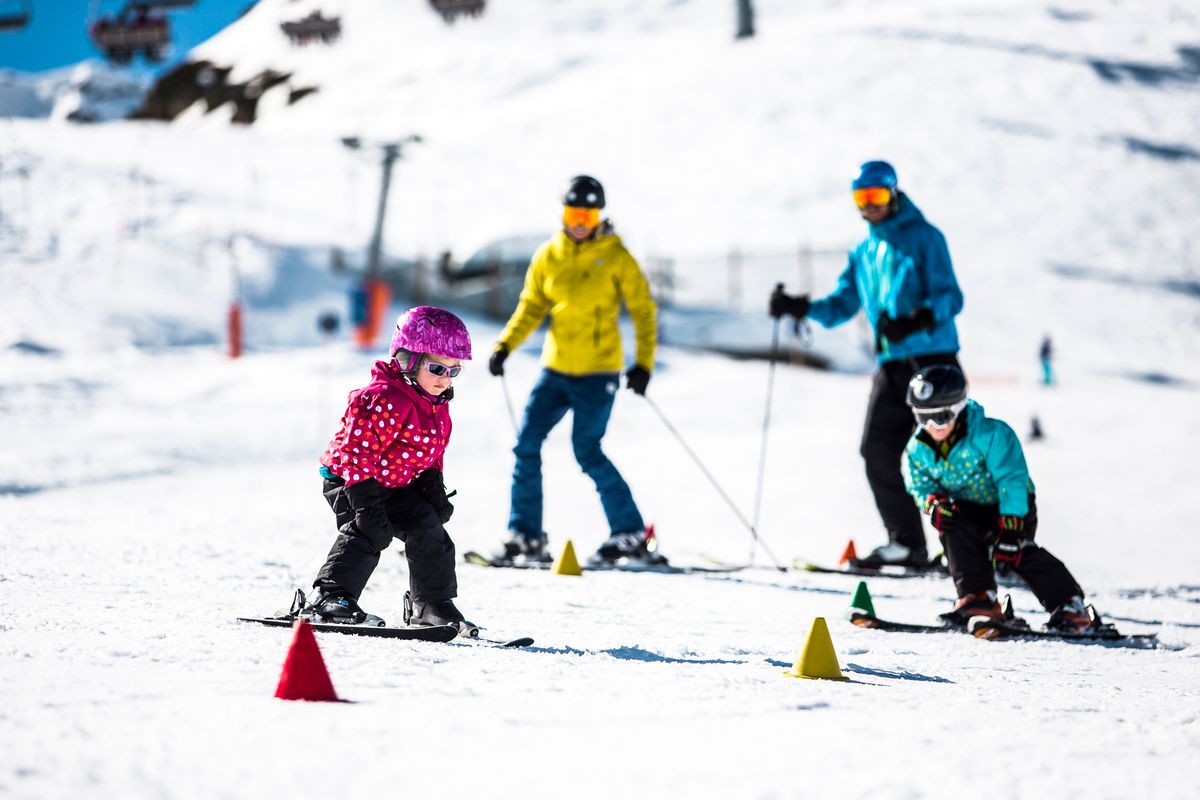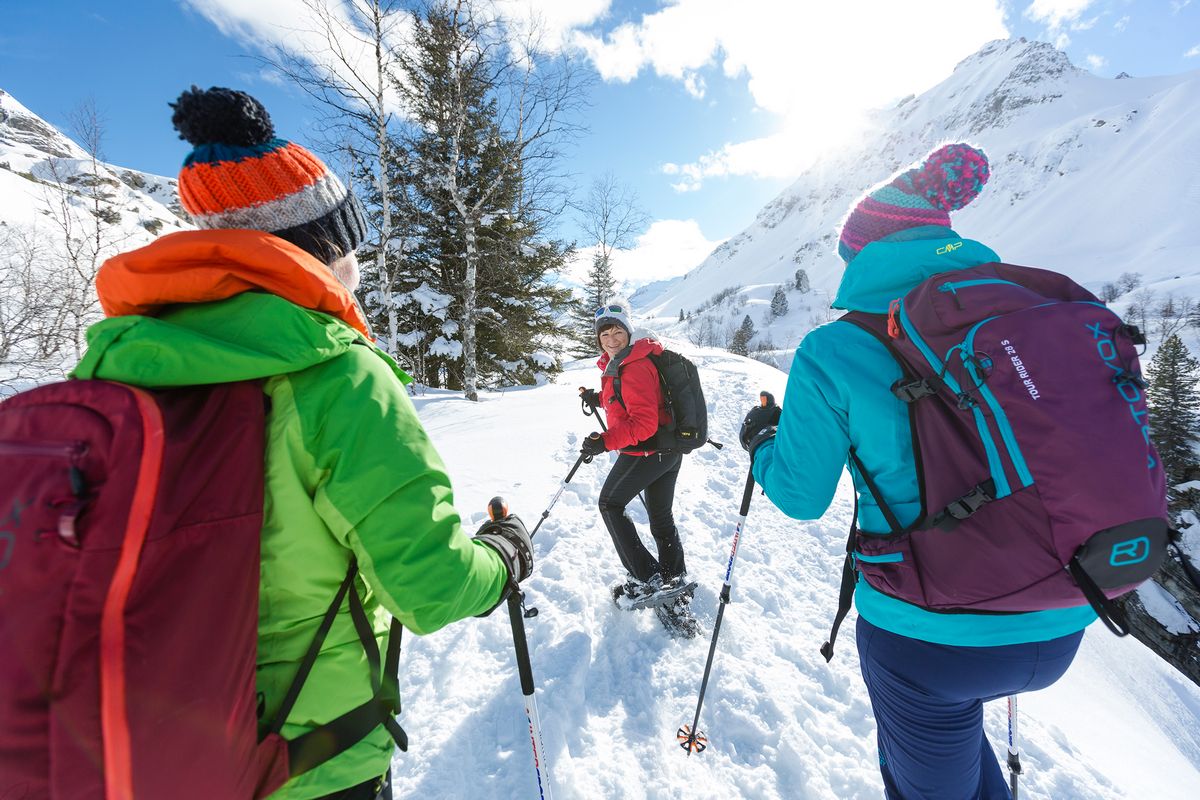 Winter hiking
Winter hiking is trendy! You've found the right place to explore the white wilderness in your snowshoes or to sense the solitude of the mountains on a marked winter hiking trail. The trails are uniformly, visibly marked and offer orientation and safety. This is the best way to discover the idyllic winter landscape by yourself. And if you wish to see a sparkle of a starry night in the mountains, join us on a night hike at hotel Madrisa.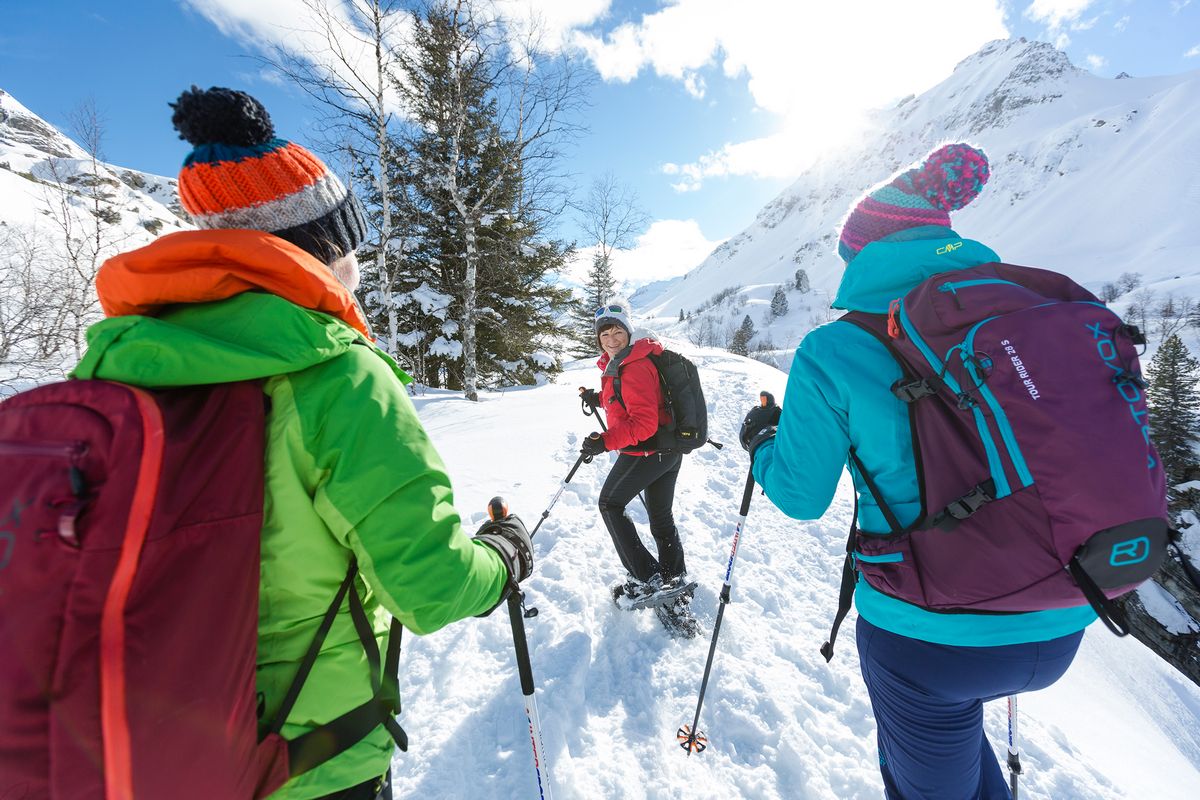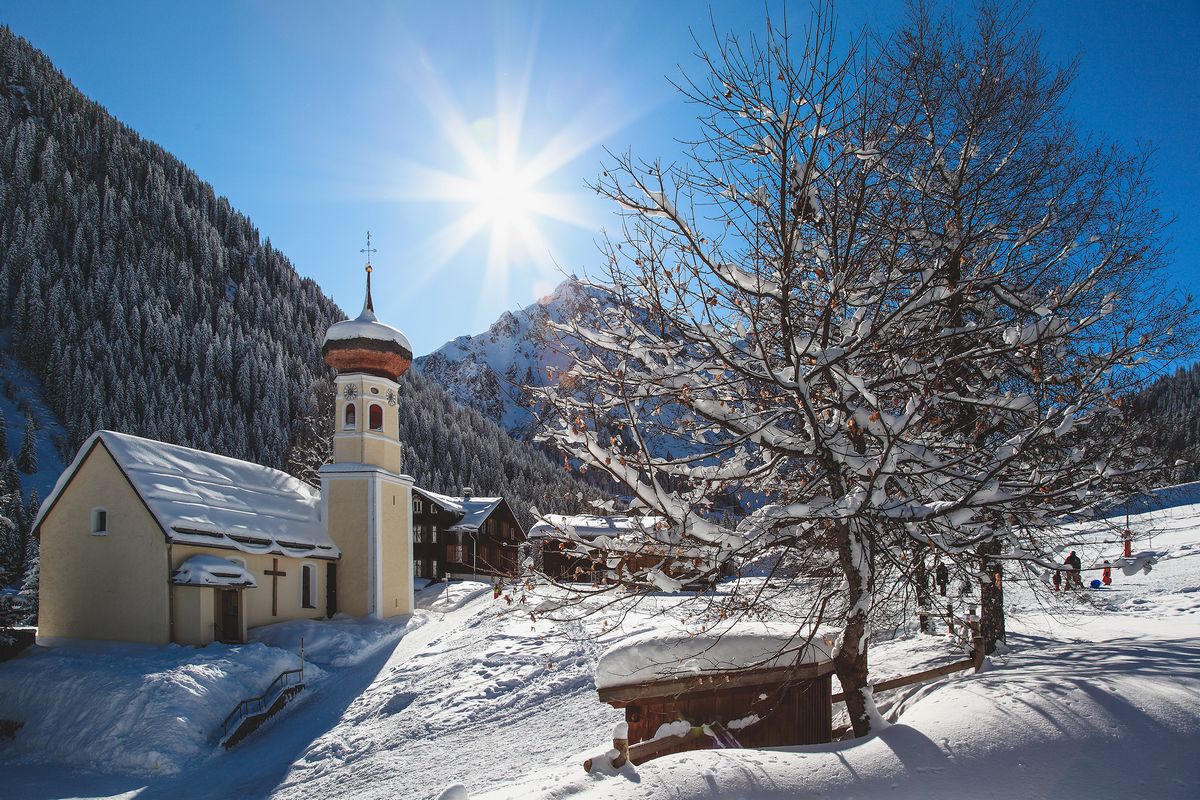 Madrisa winter weeks
Would you like to book a winter holiday special? Whether you're up for skiing, hiking, a timeout for yourself, quality time with your partner or if you're bringing the whole family: our holiday packages include lots of benefits and extras! Feel free to send us an inquiry. You'll pass some unforgettable winter days with us!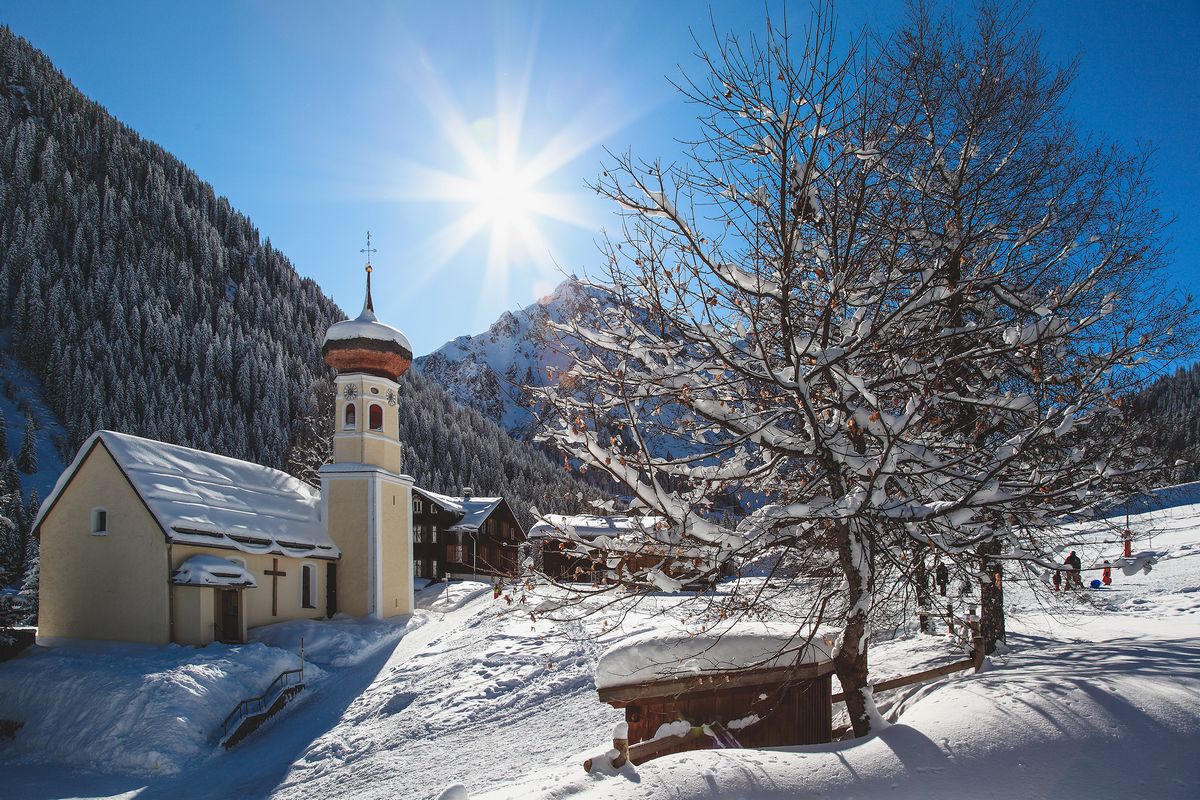 SPORTY AND ACTIVE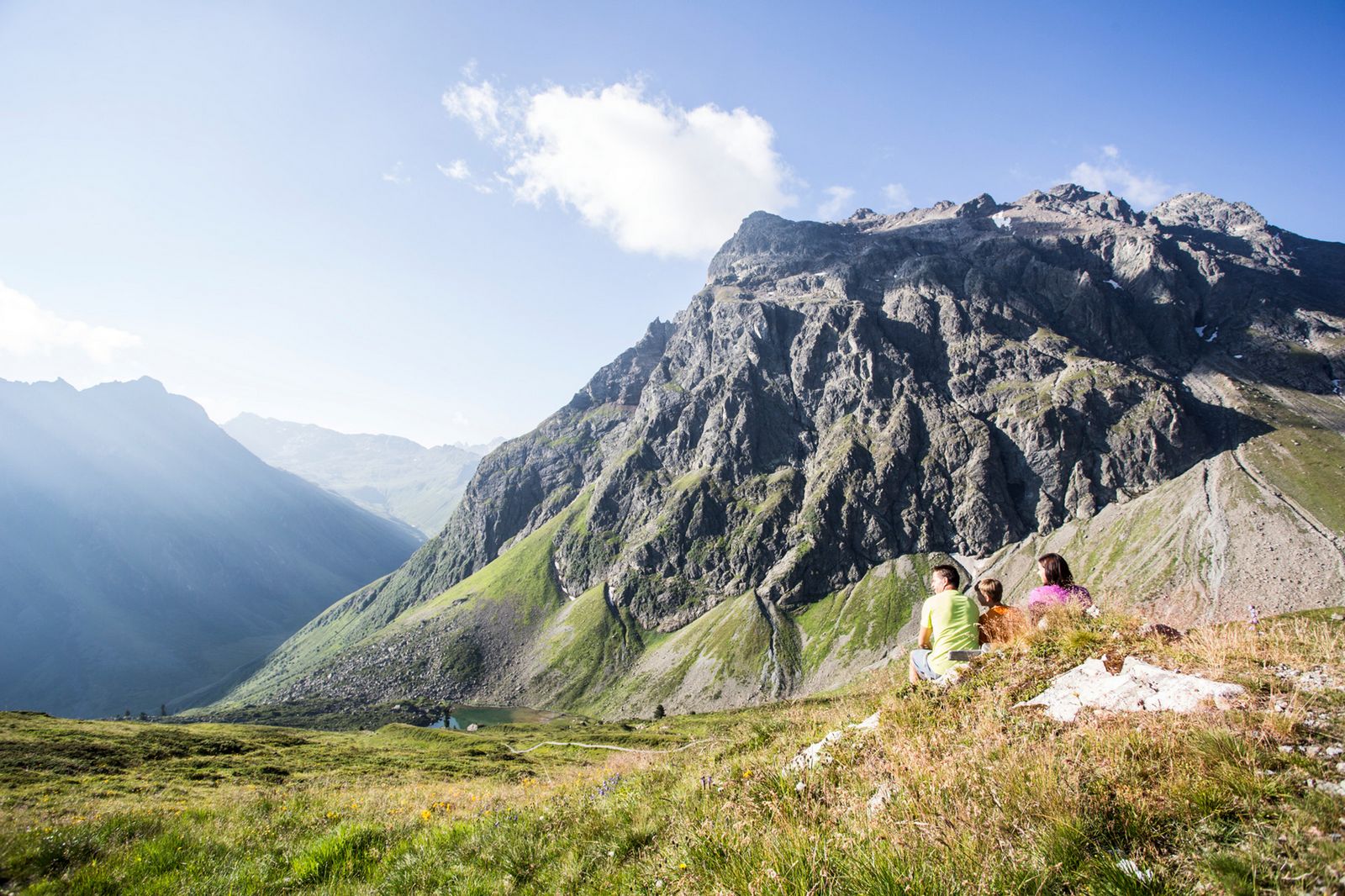 Experience the mountain summer
SUMMER EXPERIENCES
"Safety without compromise. You'll find the best guides and high-quality sports equipment here, guaranteeing individually adjusted equipment."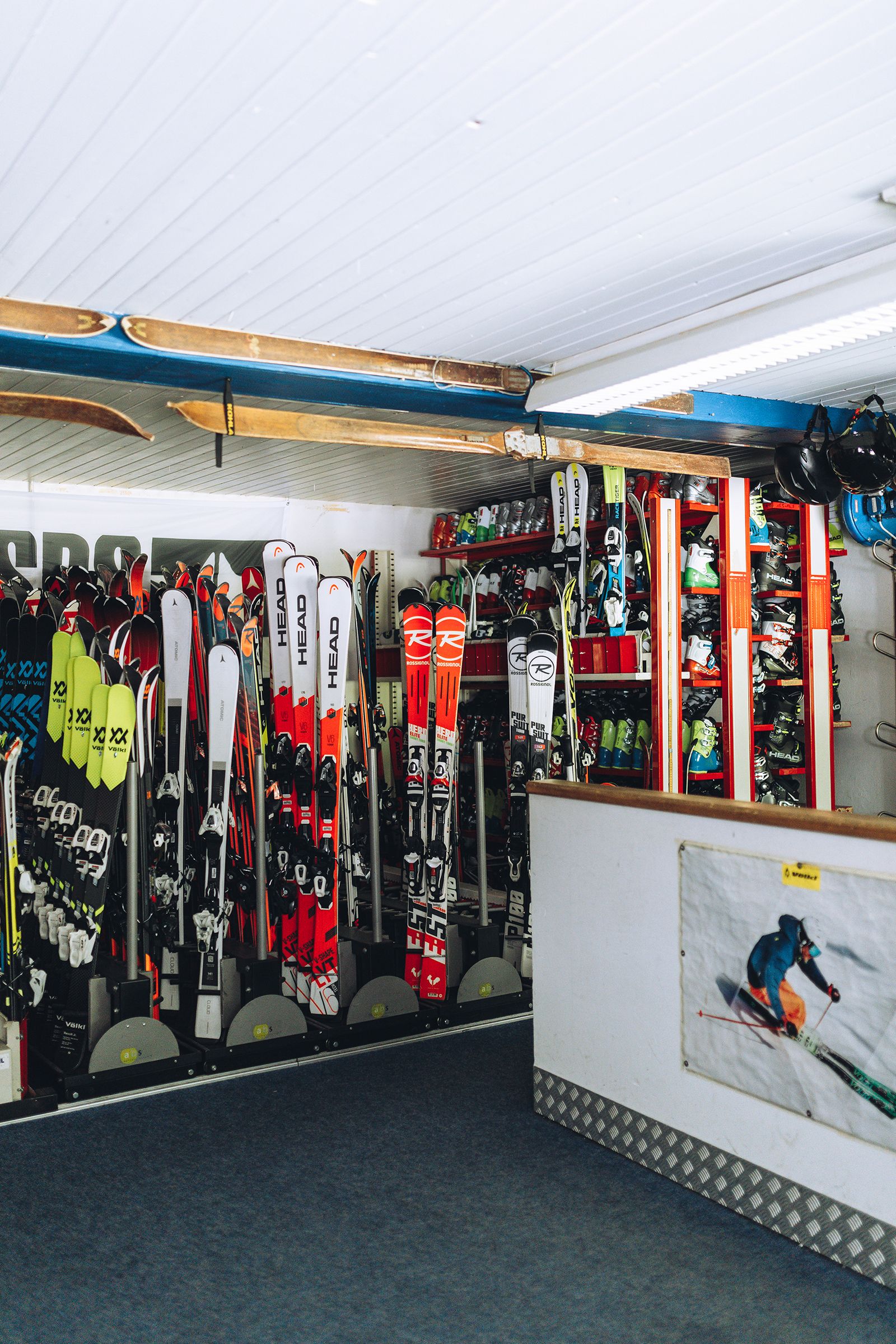 First class sports equipment
MADRISA SKI RENTAL
Take a break from everyday life. Happiness is a regular guest at the hotel Madrisa.